Third-party Authentication Add-on for LinkedIn. Customer Guide.
Third-party Authentication Add-on for LinkedIn. Customer Guide.#
The following configuration will allow customers to configure the LinkedIn OAuth application to implement authentication with LinkedIn accounts on their LMS sites.
Integration Requisites
It is required to have your LMS site in a domain of your own.

Enterprise or performance subscription with the add-on third-party authentication enabled.
Configuring the LinkedIn OAuth Application#
Complete the following steps to configure the LinkedIn OAUTH application.
Log in to your LinkedIn account to access The developer's console.
Go to My apps, choose Create app from the dropdown menu, and select Create App for the integration with the LMS site. Fill out the fields in the according to your project's information, such as App name, LinkedIn page, etc.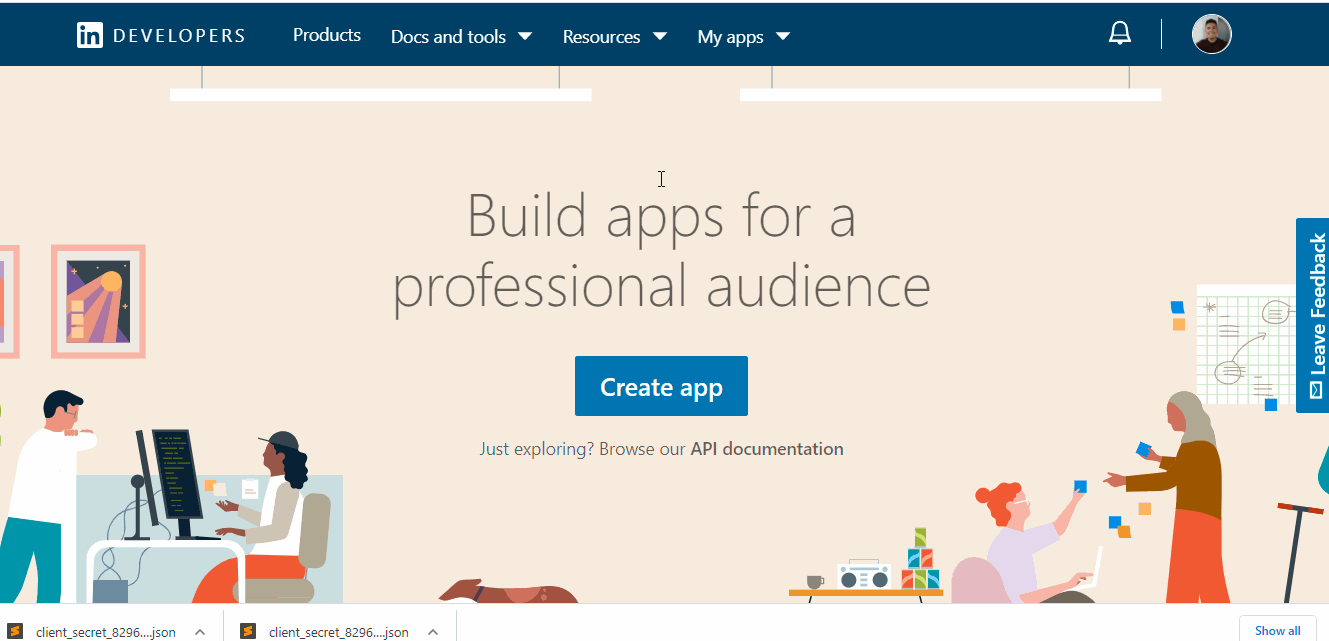 In the OAuth 2.0 section, for Authorized Redirect URL, enter
https

:

//YOURLMSDOMAIN/auth/complete/linkedin-oauth2/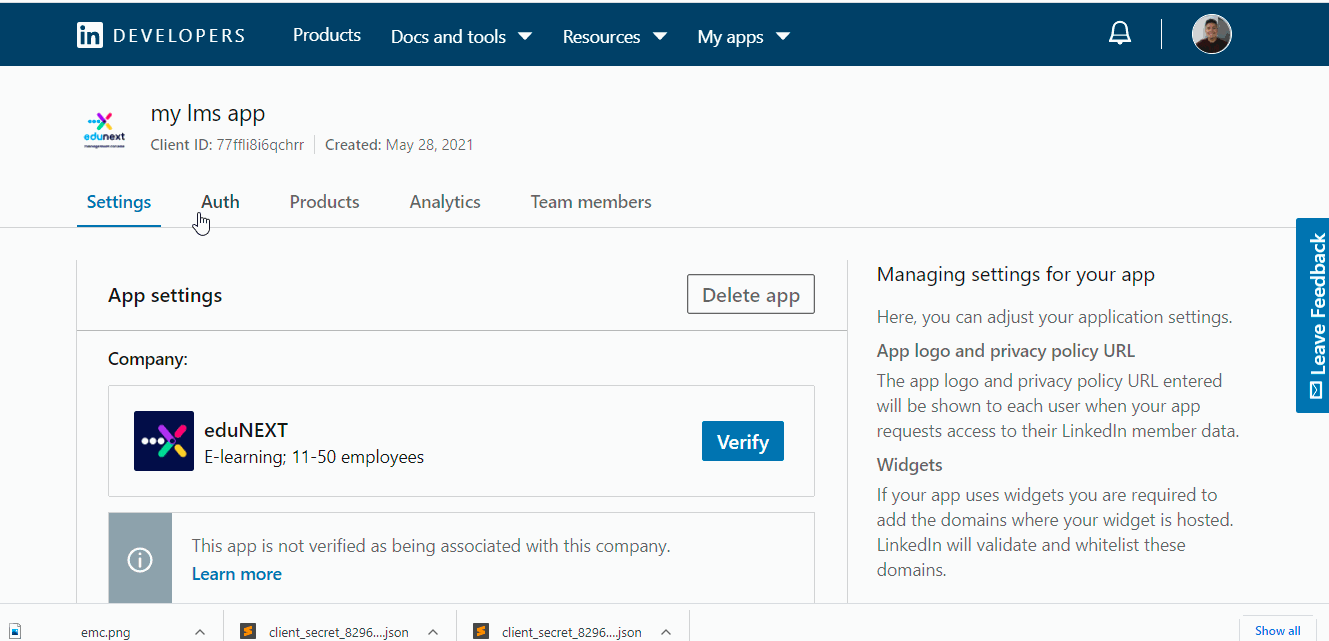 Provide eduNEXT with the credentials recently created.

The client ID and client secret can be found on the Auth tab.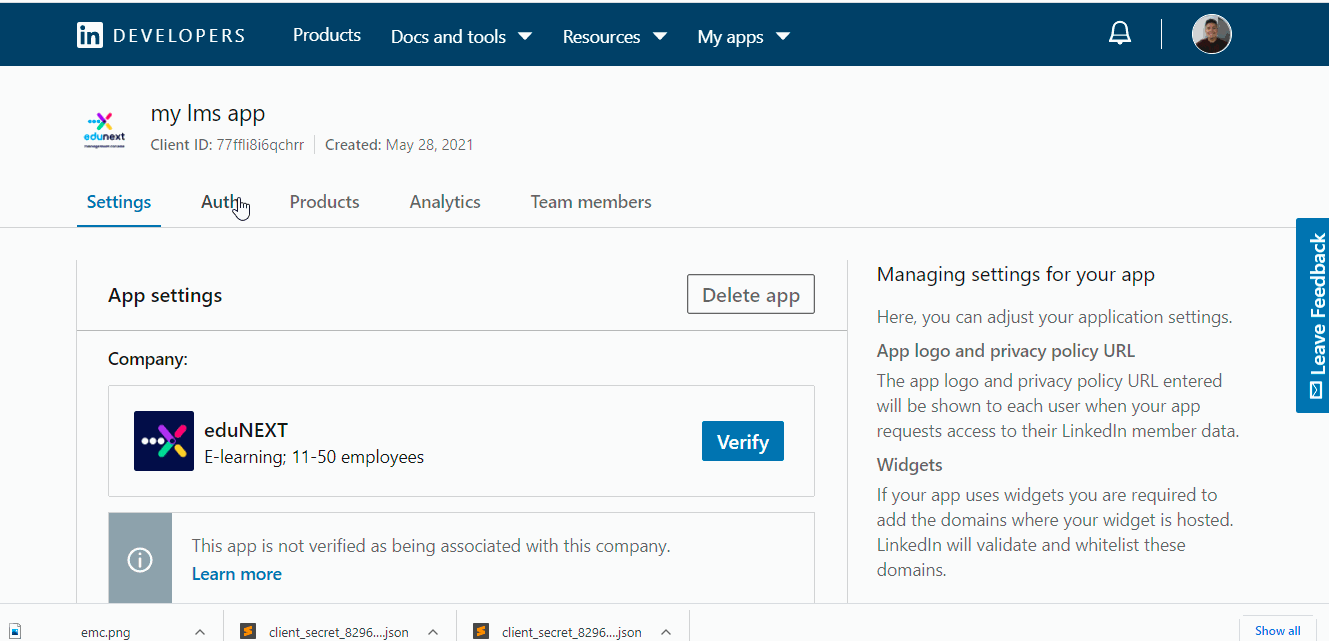 The credentials look like the example below.
App-ID = 78jh7523m7glp5




App-Secret = WgsamPQglUo3xygH



Send this information to the eduNEXT customer support team. Access the Edunext Control Center > Customer Support > Submit a Ticket.