Hide an Open edX Course#
This article will guide you on how to hide an Open edX course. This is essential when a course is still under construction and is not ready to be displayed on your site. The delete course functionality is completed by Edunext at this time. However, there is additional information available on this topic under the article Removing an Open edX Course
How to hide an Open edX course?#
Get the list of enrolled learners.#
Go to the course in Studio. Navigate to Content > Course Outline, and click on the blue View Live button.

In the Instructor Dashboard page, go to the Data Download tab to download the list of the enrolled learners in the course.

Under Reports, click on the button for Download profile information as a CSV.

Scroll down and the file will be available for download once it's already listed under Reports Available for Download.

From the file you downloaded, select all email addresses from the list.

Go to Instructor > Membership, and under Batch Enrollment, paste all the email addresses in the box. Be sure to "Uncheck" the "auto enroll" and "notify users by email" options.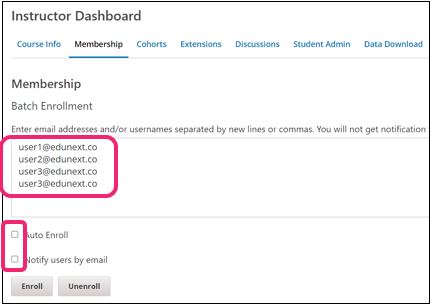 Click Unenroll.
Note
This step will unenroll all the learners in an Open edX course so that the course will not appear on their dashboards.
Change the course dates. Proceed to the Schedule & Details page in Studio and change the dates to dates that are in the past. This procedure will hide the course from the course catalog.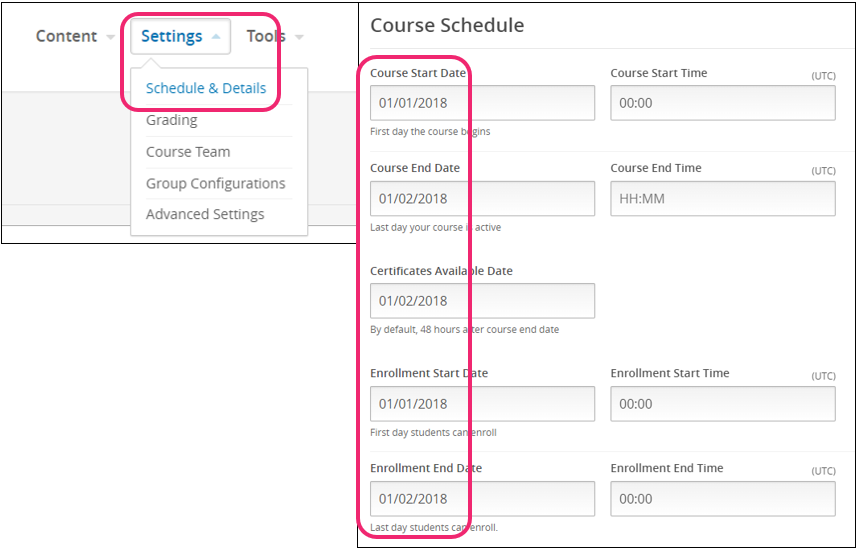 Change the course visibility in the homepage and catalog. From the course in Studio, go to Settings > Advanced Settings, and scroll to Course Visibility in Catalog and type "none".